My Gaming Story at Captain Marlin
To test a casino properly, I register on the website I'm going to review and deposit a certain amount. Normally, it's 30 dollars since I know that I won't regret much if I lose this much money. But at the same time, I can try out all the features and have the possibility to win quite a lot with such a deposit. I suggest you do the same when you are playing in some casino for the first time.

To put money on my newly created Captain Marlin account, I used MasterCard. The money was rapidly transferred to my balance which is nice. After it, I started choosing a game that would help me to learn more about the casino. My first choice was Back to Venus by Betsoft. I've tried this slot on other gaming sites and was happy to see it here. The point is, most Non-GamStop casinos do not provide many products from famous providers. So, I hit the Spin button, again and again, to make money in this slot machine.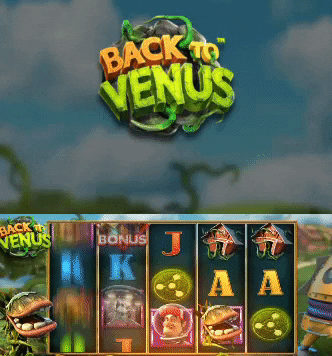 I enjoy the presence of different features in casino games. These little things make every gameplay more exciting. In the GIF above, you can see that I've got the Wild that helped me to create a winning combination.
If you want to say that you had some experience in an online casino, trying just one game is nothing. Thus I looked for another one to make my impression of Captain Marlin more complete. Fruity Crown by Playson seemed to be a nice option. Although this game has an RTP of just 95.92%, and so I didn't have too frequent wins, when the winning combination appeared, I usually got a really good amount. Here, you can see how everything has started: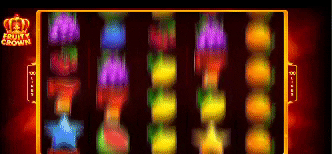 All in all, in the end, I had 189 EUR on my balance which is good, I believe. If you are wondering why I'm saying not dollars or pounds but euros, the point is, this casino does not offer other currencies besides EUR and RUB. I'll discuss this aspect in the corresponding part of my review below.
If you want to leave this page right now and run to Captain Marlin to play and win, I totally understand. I was like that some years ago. But as an experienced gambler, I highly recommend you to read at least a few next sections of my review to make sure that this casino is really the right place for you. It's important 'cause online gambling is much more than just making money with your luck.
Captain Marlin Review: 6 Steps I've Taken
I have a golden rule: I always check online casinos only by following my 6-steps guide. Otherwise, it would have soon turned into a complete mess. You need to know what to take into consideration when reviewing a new gambling place. That's what my guide is about. Below, I'm going to show you my instruction on casino evaluation, and you will see how I used it for Captain Marlin. Moreover, later, you will be able to test any other casino without my help just by following all the steps. 
I paid attention to every of the mentioned points to make sure that "Non-GamStop" is not destiny and a casino can be good even if it falls into such a category. Let's see whether Captain Marlin managed to surprise me in a good way.
Reliability and security
Many gamblers find this step quite confusing as not many people don't know how to check the security of a casino. Well, honestly, it's easy-peasy. First, take a look at whether the casino has a license. Unfortunately, Captain Marlin doesn't. I'm trying to be as loyal as possible when it comes to Non-GamStop casinos, but I have to say that they could at least get a Curacao license.
Next, pay attention to the encryption of the casino website. If it has at least 128-bit encryption, you can be sure that your private data (e.g. name, email address, phone number, billing details) is not going to be stolen during a hacker attack. Captain Marlin is well-encrypted, so I provided them with all the information about myself with no fear. 
Selection of deposit and withdrawal options
Usually, I suggest my readers look for a casino with a super wide variety of payment methods. But considering that Captain Marlin is a Non-GamStop place, it cannot cooperate with some online payment systems. Thus, the choice consisting of MasterCard, VISA, Perfect Money and Bitcoin seem to be pretty good. I'm sure that the possibility of playing with bitcoins can make many gamblers happy.
The list of withdrawal options is the same, but there is no VISA on the list.
As you can see, some payment methods let you deposit 10 dollars. This might look like a great idea for novice gamblers, but in fact, it's just a waste of money. If you want to win enough money to withdraw it and benefit from game features, put at least 30 dollars at first.
Speaking in more detail about currency, it's a bit confusing. The thing is, you can make bets only in EUR and RUB. You should choose it when registering on the website, and there is no way to change it afterwards. On the one hand, this is quite a strange selection. On the other hand, I don't care much, whether it's dollars or euros, since money conversion is fast and convenient.
Welcome bonus wagering requirements
If you want to claim the welcome bonus in Captain Marlin, you are going to have a pretty decent offer. The casino gives away a 200% match for the first deposit. I'd also like to get some free spins, but the current freebie is also ok. The wagering requirements are 40x which is a bit too high for me. One of the good aspects of this bonus is that you have 7 days for wagering it.
If you are interested in other freebies the casino offers to its players, there are several ones, but all of them are deposit matches. In short, it works as follows: the more money you put on your balance, the more bonuses you can get.
Game choice and providers
Finally, we came to my favourite part. Captain Marlin is amazing in terms of game selection. But let's start with providers. As you might know, Non-GamStop casinos don't have the possibility to cooperate with famous game brands such as Microgaming, NetEnt, etc. That's why on most sites like that, the game choice is quite poor. But Captain Marlin is not looking for excuses. It found a way to impress its users and added more than 30 different brands to their website.

You will find some relatively famous ones such as Betsoft and Playson. But I also suggest you use this opportunity to try something completely new from the brands you've never heard of before.
When it comes to the variety of games themselves, there are plenty of slots, table games, and about 200 live games offered. If you want to play something special, there is a category called "Others". In this section of the website, you will find Scratch cards, Keno and some other games where you can have fun and make cash.

Design and usability of the mobile version
First, I played Captain Marlin on my PC. But soon, I switched to my phone. I can assure you that there is practically no difference between the interfaces. Of course, they adapted the casino for a smaller screen, but all the main functions are well-visible. I didn't feel confused when I tried to find a certain game or page in the casino.
Captain Marlin doesn't have an app. But it's totally ok since its mobile version works perfectly. Believe me, you are not going to suffer because of constant crashes. Everything works smoothly here, which I really appreciate.
Customer support quality
As I always say, support matters. You might not pay attention to this aspect until you bump into some problem and need help. I usually think in advance and check whether the casino is able to provide me with quick and efficient help. Captain Marlin offers two ways to contact its casino agents: via email and live chat.
In my previous casino reviews, I tested support using online chat. This time, I decided to send them an email and see how much time it takes to the casino to answer my question.
I've got the response in less than 10 minutes. FYI: I wrote them at around 1 am. It's not that common for email support to work around the clock, but apparently, this is the case with Captain Marlin. Good job!
Is There Anything Special About Captain Marlin?
My reviews are usually about the casinos that stand out of the crowd, so to say. I prefer gaming places that have something special. I'm talking about various features and functions that make one casino different from another. So, what did I find in Captain Marlin? Read and learn.
Battles
Playing games in any casino might get boring at a certain point. When it happens, you usually want to switch to some completely different activity. That's when battles come in handy. I can't say that Captain Marlin has a lot of them. In fact, there is only one. But the prize pool of 2500 euros looks very promising, and the battle itself seems to be good entertainment.
Prize Boxes
Money is not the only thing you can win at Captain Marlin. If you buy a lottery ticket in the casino, you have a chance to win a tablet, TV, headphones or some other cool stuff. As for me, this is a good way to try out your luck. And… it's just fun!
Latest wins
A table with the latest winners is a common thing for online casinos. But in Captain Marlin's case, you can see information about which games brought a win to someone, how much money the player has won, and at what time - very detailed and quite motivating, isn't it?
Conclusion
Captain Marlin is a great Non-GamStop casino that can provide you with an exciting gambling experience. Of course, it does have its pros and cons. For instance, its bonus wagering requirements are slightly higher than I'd like. But the game selection is superb, the support answers quickly and in a clear way, and the casino has some nice additional features. Is it not enough to enjoy the gameplay in Captain Marlin? For me, it is.